SUPPORTING EARLY-STAGE CIVIC VENTURES
OUR
PROCESS
Our programs are designed to support a community of problem solvers. No matter where you are in your journey, we think you have something meaningful to contribute to the future of Atlanta. If you need a space to work, we got you. If you want to learn more about what's going in Atlanta, you can start by checking out some of our upcoming events.
IDEA STAGE:
Workshops & Trainings
Good for: Aspiring civic entrepreneurs. Have a great idea project, but are unsure where to begin? Start here.
PILOT STAGE
Civic Innovation Fellowship
Good for: Civic entrepreneurs.
A six-month program for local leaders with ideas, products or programs, that improve the
social outcomes.
GROWTH STAGE
Residency Program
Good for: Fellowship alumni.
A one-year intensive leadership and business development program for civic entrepreneurs.
FUND STAGE
Civic Impact Loan
Good for: Scalable ventures.
The Civic Impact Loan Fund helps early-stage civic entrepreneurs in expanding their business.
Civic entrepreneurs, even ones with strong business models, struggle to access capital for the stability and growth of their work. This makes it harder for them to strengthen their operations and grow their work. The Civic Impact Fund was created in 2016 in partnership with Invest Atlanta and the Sara Blakely Foundation to provide flexible capital for civic entrepreneurs with strong models and plans for growth. Currently, the Civic Impact Fund is open only to graduates of the Civic Innovation Residency.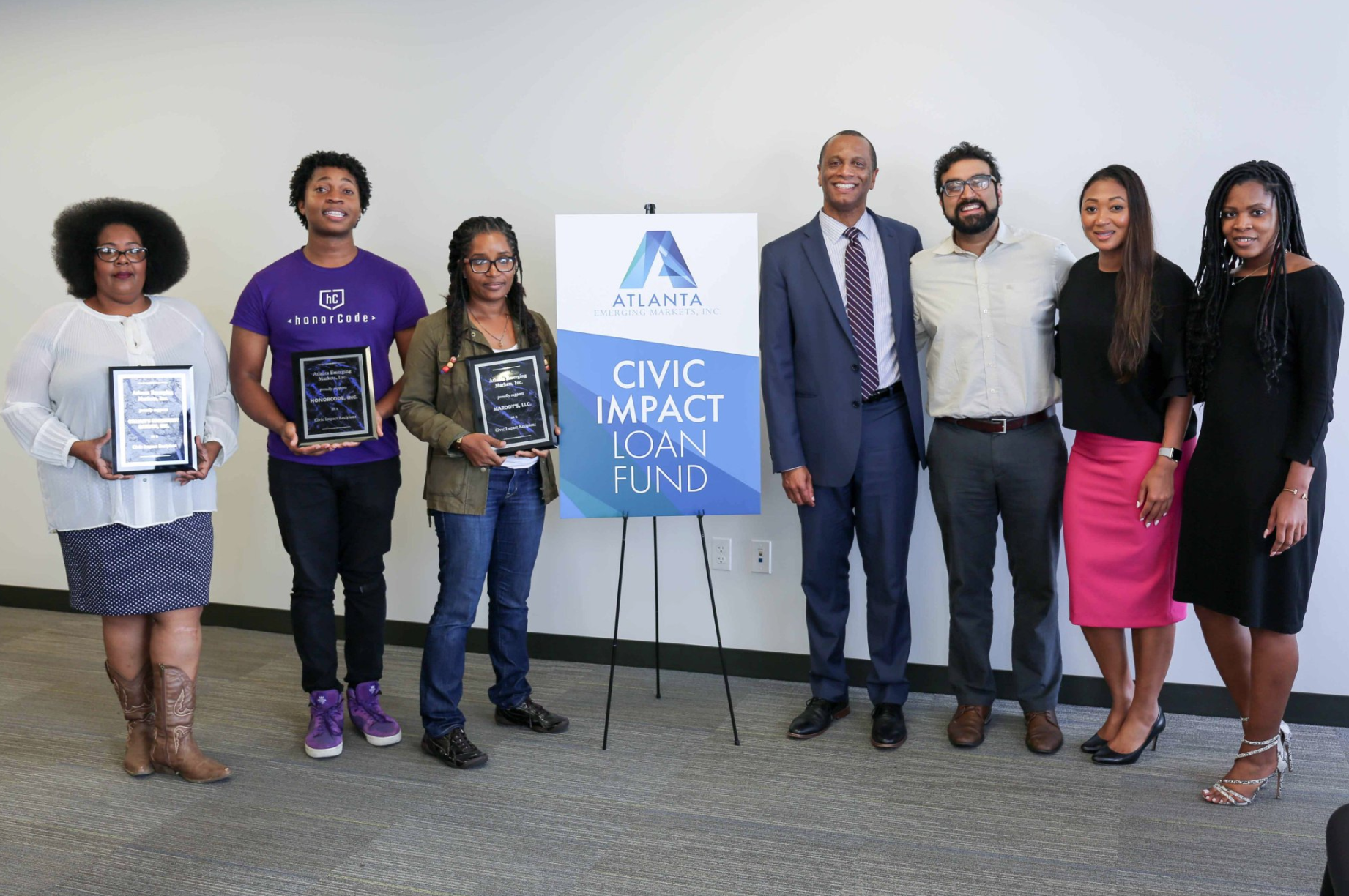 Civic Impact Fund Recipients
Rutu Chaudhari
The Dharma Project
Jasann Gilliam
Gilliam's Community Garden
Susanna Spiccia
re:imagine/ATL
Monica Campana
Living Walls, The City Speaks