Leadership Breakfast with Andrea Young
During our last Leadership Breakfast, we got to sip coffee and talk to Andrea Young, the Executive Director of ACLU Georgia and a life-long advocate for civil and human rights. Don't worry if you didn't make it because here are our 5 favorite quotes from the talk.
"African Americans suffer greater from bad things that happen, materially speaking. During the recession, we started suffering earlier and are still suffering from it...on top of that, we now have an administration that seems determined to and actively are disempowering people of color in America. In relation to my work, this happens through voter suppression. We are in a real fight for democracy in America."
"We want to get people across the state of GA to really support independent and non-partisan commissions. We gotta have a functioning democracy and especially, people who trust the government."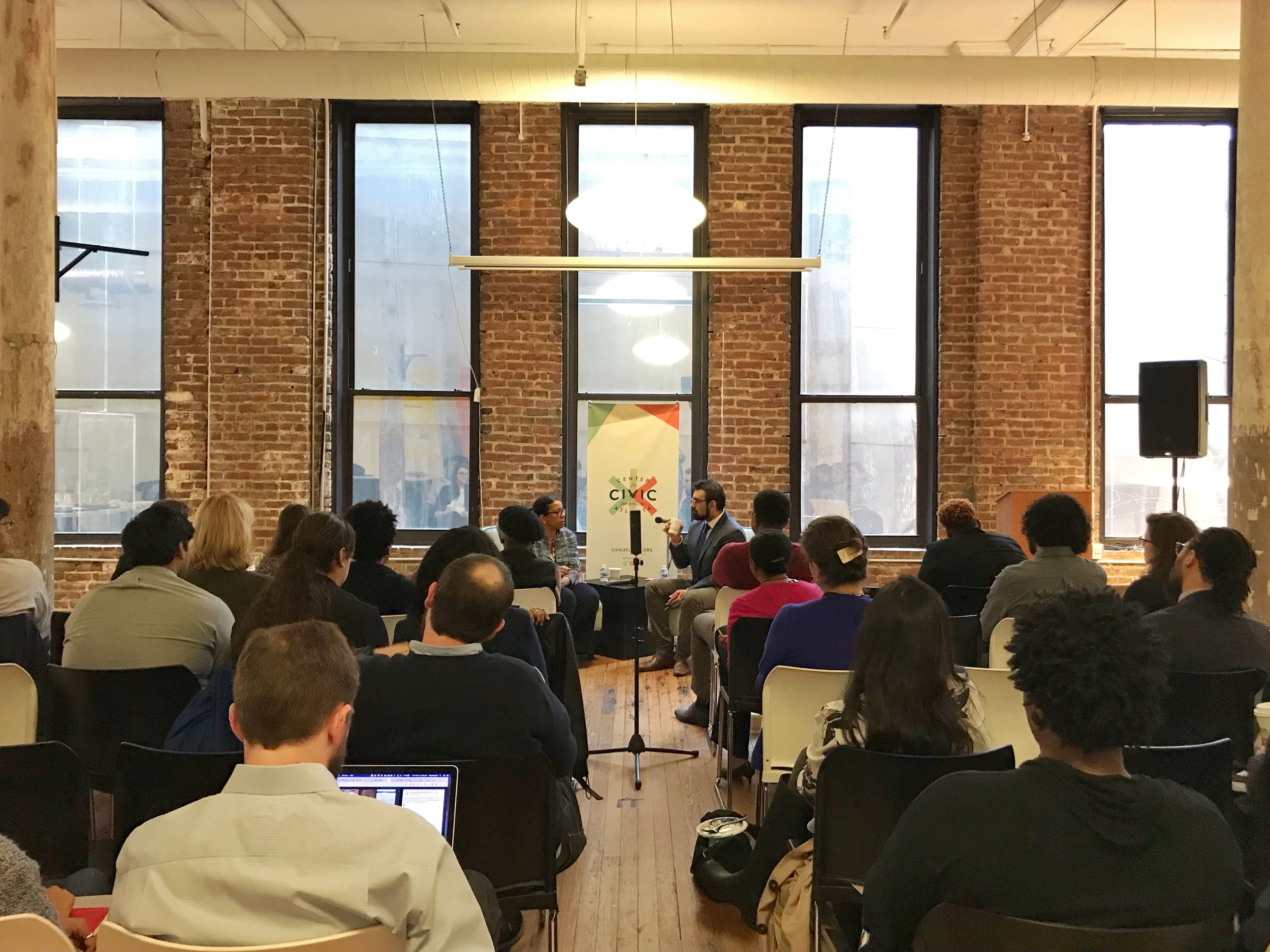 "We have to constantly help people make the connections between policy choices and the individual outcome. Policy choices are important. Our society is a democracy, and democracy is not a spectator sport. You're either at the table, or on the menu."
Watch the full video of our Leadership Breakfast with Andrea Young here.
Stay tuned for our
next Leadership Breakfast